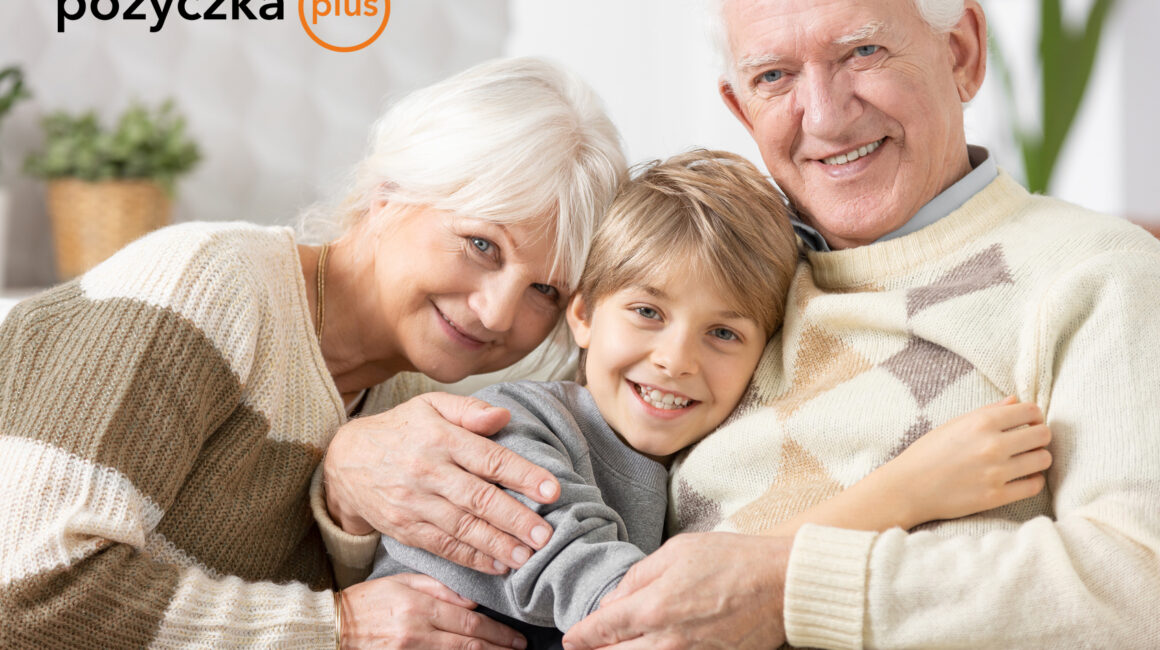 Dzień Babci i Dziadka – co na prezent?
Prezenty na wyjątkową okazję – Dzień Babci i Dziadka
Koniec stycznia to czas, kiedy swoje święta obchodzą osoby, z którymi wiążą się najcieplejsze wspomnienia. Mowa oczywiście o babci i dziadku. 21 i 22 stycznia mamy okazję sprawić, by dziadkowie poczuli się szczególnie kochani i docenieni. To oni przecież dbali o nas najlepiej, jak mogli, kochając i rozpieszczając swoje wnuki, gdy rodzicom brakowało czasu.
Jakie prezenty uszczęśliwią Babcię i Dziadka?
Większość z nas jest w stanie przywołać wiele wspomnień, w których spędzaliśmy czas wspólnie z dziadkami. Być może opowiadali nam zdarzenia ze swojej młodości, uczyli nas, jak poznawać świat i historię. Nawet jeśli byliśmy zbyt mali, by zrozumieć ich opowieści, po latach zwykle przypominamy sobie ich mądrość i odwołujemy się do niej, przekazując ją mlodszym pokoleniom. Między innymi dlatego w Dzień Babci i Dziadka przychodzi idealny moment na to, by wyrazić uczucia, jakie darzymy tych, dla których często jesteśmy najważniejsi.
Czasem zdarza się, że w codziennym zabieganiu decydujemy się na najłatwiejsze rozwiązania prezentowe – kwiaty, słodycze, alkoholowe trunki. Być może warto jednak poświęcić więcej czasu na wybór prezentu, który naprawdę sprawiłby radość naszym najbliższym i pozwoliłby im utrwalić wspomnienia z tego święta na dłużej.
Dziadkowie bywają również entuzjastami nowinek technologicznych. Wbrew stereotypowym przekonaniom, coraz większa ilość seniorów chce nadążać z duchem czasu, chętnie uczy się obsługi komputera, znajduje dla siebie niszę w Internecie oraz wyszukuje ciekawe sposoby na spędzanie wolnych chwil. Możesz umożliwić dziadkom naukę lub pomóc im w odkrywaniu internetowego świata. Komputer mógłby świetnie sprawdzić się zatem jako jeden z pomysłów na prezent, jeśli  budżet dziadków nie pozwala na zakup takiego sprzętu.
Jedyna taka Pożyczka Plus na Dzień Babci i Dziadka
Kiedy myślimy o nieszablonowych prezentach dla naszych bliskich, czasem pojawia się realna przeszkoda utrudniająca nam plany – jest nią oczywiście sytuacja finansowa. Czasem brakuje nam niewielkiej kwoty, która mogłaby służyć do zmaterializowania marzeń Babci i Dziadka. W  takiej sytuacji może przyjść nam z pomocą Pożyczka Plus. Jest ona o tyle korzystnym rozwiązaniem, że nie wymaga od nas wypełniania szeregu formalności oraz długiego wyczekiwania w kolejkach w celu uzyskania pozytywnej decyzji kredytowej. Potrzebujemy jedynie konta w banku, czystej historii kredytowej oraz dowodu osobistego.
Pierwsza Pożyczka Plus
Pierwszą pożyczkę w kwocie do 2000 zł możemy otrzymać na nasze konto bankowe w przeciągu kilkunastu minut od złożenia krótkiego wniosku online. Pożyczka Plus oferuje nowym klientom 0% RRSO przy pierwszym kredycie oraz gwarantuje wysoką przyznawalność pożyczek.
Są takie osoby, których obecność w życiu codziennym jest dla nas szczególnie cenna, zwłaszcza, kiedy mamy świadomość, jak ulotne są chwile spędzane razem. Dlatego właśnie chcemy, aby w czasie swojego święta Babcia i Dziasek zobaczyli naszą wdzięczność i mogli poczuć się wyjątkowo. Dzięki Pożyczce Plus nie musimy koniecznie rezygnować z prezentu, o którym marzą nasi dziadkowie. Z pomocą niewielkiego kredytu gotówkowego możemy uczynić ten styczniowy dzień ich wielkim świętem.
Pierwsza pożyczka
Kolejna pożyczka
Koszt pożyczki

0 zł

0 zł

RRSO

0%

0%

Kwota do zwrotu

01.01.2021

0 zł

0 zł
Formularz informacyjny
Reprezentatywny przykład
Reprezentatywny przykład pożyczki internetowej na dzień 01.07.2021 r.:
Jednorazowa opłata rejestracyjna wynosi 0,01 zł. Dla przykładowej pożyczki na kwotę 1 000 zł na 30 dni RRSO, tj. Rzeczywista Roczna Stopa Oprocentowania wynosi 1926%, przy założeniach: całkowita kwota pożyczki 1 000 zł, stała roczna stopa oprocentowania RSO 7,2%, całkowity koszt 279,92 zł, w tym Prowizja 274 zł i odsetki kapitałowe 5,92 zł, a całkowita kwota do spłaty: 1 279,92 zł.
Promocja
Dla pierwszej pożyczki na warunkach promocyjnych "Pierwsza pożyczka za darmo" na kwotę 1 000 zł na 30 dni RRSO, tj. Rzeczywista Roczna Stopa Oprocentowania wynosi 0%, przy założeniach: całkowita kwota pożyczki 1 000 zł, stała roczna stopa oprocentowania RSO 0%, całkowity koszt 0 zł, w tym Prowizja 0 zł i odsetki kapitałowe 0 zł, a całkowita kwota do spłaty: 1 000 zł, z zastrzeżeniem terminowej spłaty.
Pożyczkodawcy udzielają również pożyczek na warunkach Promocyjnych, w tym pożyczek darmowych, zgodnie z warunkami ustalanymi w Regulaminach Promocji. Promocja obowiązuje pod warunkiem terminowej spłaty pożyczki.