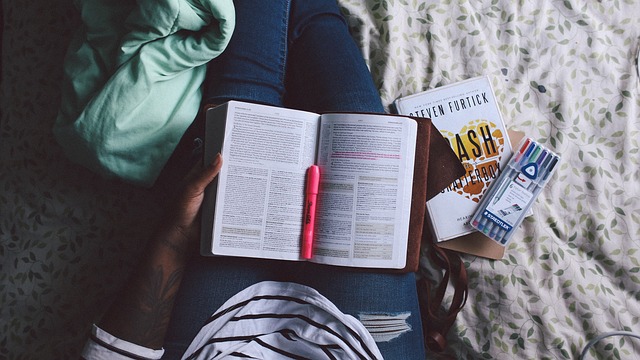 Rok akademicki na plus – jak obniżyć koszty studiowania
Jak wykazują badania przeprowadzone wśród studentów, koszt ich miesięcznego utrzymania może sięgać nawet 1500 zł/os. Istnieje jednak wiele sposobów aby je zmniejszyć. Wiele prostych rozwiązań może sprawić, że studiowanie wcale nie musi być drogie. Oto kilka przykładów.
Mieszkanie – im wcześniej tym lepiej
Główny i prawdopodobnie największym wydatkiem dla studenta jest wynajęcie pokoju czy mieszkania. Dlatego też ważne jest aby nie odwlekać szukania go na ostatnią chwilę. Im bliżej roku akademickiego tym ceny wynajęcia mogą być o wiele wyższe. Kolejnym czynnikiem, który wpływa na cenę wynajmu jest lokalizacja. Im bliżej centrum czy uczelni tym czynsz z pewnością będzie wyższy. Warto więc przeanalizować koszty i sprawdzić, czy nie byłoby lepszym rozwiązaniem znalezienie mieszkania nieco dalej i dojeżdżanie komunikacją miejską. Ze zniżkami studenckimi to wcale nie musi być duży wydatek. Ostatnim wariantem, który pozwoli zaoszczędzić na wynajmie jest zamieszkanie w kilka osób. W ten sposób koszty rozłożą się na wszystkich lokatorów i mogą być znaczni niższe.
Wyżywienie – korzystaj z promocji
Kolejnym niezbędnym wydatkiem, z jakim musi zmierzyć się każdy student jest wyżywienie. Wiele marketów bardzo często organizuje promocje. Warto śledzić aktualności i korzystać z okazji. Zrezygnuj z jedzeniem "na mieście" i gotuj w domu. Wynajmujesz mieszkanie ze znajomymi? Przygotowujcie posiłki razem, to również pozwoli obniżyć koszty. Dobrym rozwiązaniem jest również przywożenie jedzenia od rodziców. Każdy student na pewno co jakiś czas odwiedza rodzinne strony, także dobrze jest skorzystać z okazji i wziąć zapasy na jakiś czas.
Materiały do nauki – wypożyczaj, korzystaj z technologii
Dużą część wydatków studenta mogą stanowić również książki i materiały niezbędne do nauki. Nie musisz jednak tego wszystkiego kupować. Korzystaj z biblioteki uniwersyteckiej i czytaj książki na miejscu lub wypożyczaj je do domu. Nie musisz też kserować materiałów. Możesz je skanować i odczytywać z komputera lub tabletu, tym samym również zaoszczędzisz. Większość notatek czy literatury jest również dostępna online, co zarówno ułatwi naukę jak i pozwoli oszczędzić czas i pieniądze.
Odzież – korzystaj z wyprzedaży, kupuj przez Internet
Zanim zdecydujesz się na kupienie wymarzonych ubrań w sklepie, sprawdź ofertę sklepów internetowych. W ostatnich czasach obserwuje się ogromny wzrost popularności branży e-commerce. Często aby zyskać klientów proponują one konkurencyjne ceny. Bardziej korzystne dla twojego studenckiego budżetu  będzie zatem robienie zakupów online. Dużą popularność zyskały również sklepy z używaną odzieżą. Często za niewielką cenę można znaleźć nowe ubrania ze starych kolekcji lub używane w świetnym stanie. Dobrym rozwiązaniem jest również korzystanie z sezonowych wyprzedaży i promocji. Wcale nie musisz wydawać dużo pieniędzy na ubrania, wystarczy, że będziesz przedsiębiorczy.
Jak widzisz jest wiele sposobów aby studia nie były drogie. W zależności od trybu studiów oraz ilości zajęć, możesz również zdecydować się na podjęcie dorywczej pracy, co z pewnością zasili twój budżet. Sprawdź również naszą ofertę na pozyczkaplus.pl, chętnie pomożemy sfinansować twoje wydatki.
Źródła:
http://weblog.infopraca.pl
http://lukaszrosicki.pl
Pierwsza pożyczka
Kolejna pożyczka
Koszt pożyczki

0 zł

0 zł

RRSO

0%

0%

Kwota do zwrotu

01.01.2021

0 zł

0 zł
Formularz informacyjny
Reprezentatywny przykład
Reprezentatywny przykład pożyczki internetowej na dzień 01.07.2021 r.:
Jednorazowa opłata rejestracyjna wynosi 0,01 zł. Dla przykładowej pożyczki na kwotę 1 000 zł na 30 dni RRSO, tj. Rzeczywista Roczna Stopa Oprocentowania wynosi 1926%, przy założeniach: całkowita kwota pożyczki 1 000 zł, stała roczna stopa oprocentowania RSO 7,2%, całkowity koszt 279,92 zł, w tym Prowizja 274 zł i odsetki kapitałowe 5,92 zł, a całkowita kwota do spłaty: 1 279,92 zł.
Promocja
Dla pierwszej pożyczki na warunkach promocyjnych "Pierwsza pożyczka za darmo" na kwotę 1 000 zł na 30 dni RRSO, tj. Rzeczywista Roczna Stopa Oprocentowania wynosi 0%, przy założeniach: całkowita kwota pożyczki 1 000 zł, stała roczna stopa oprocentowania RSO 0%, całkowity koszt 0 zł, w tym Prowizja 0 zł i odsetki kapitałowe 0 zł, a całkowita kwota do spłaty: 1 000 zł, z zastrzeżeniem terminowej spłaty.
Pożyczkodawcy udzielają również pożyczek na warunkach Promocyjnych, w tym pożyczek darmowych, zgodnie z warunkami ustalanymi w Regulaminach Promocji. Promocja obowiązuje pod warunkiem terminowej spłaty pożyczki.