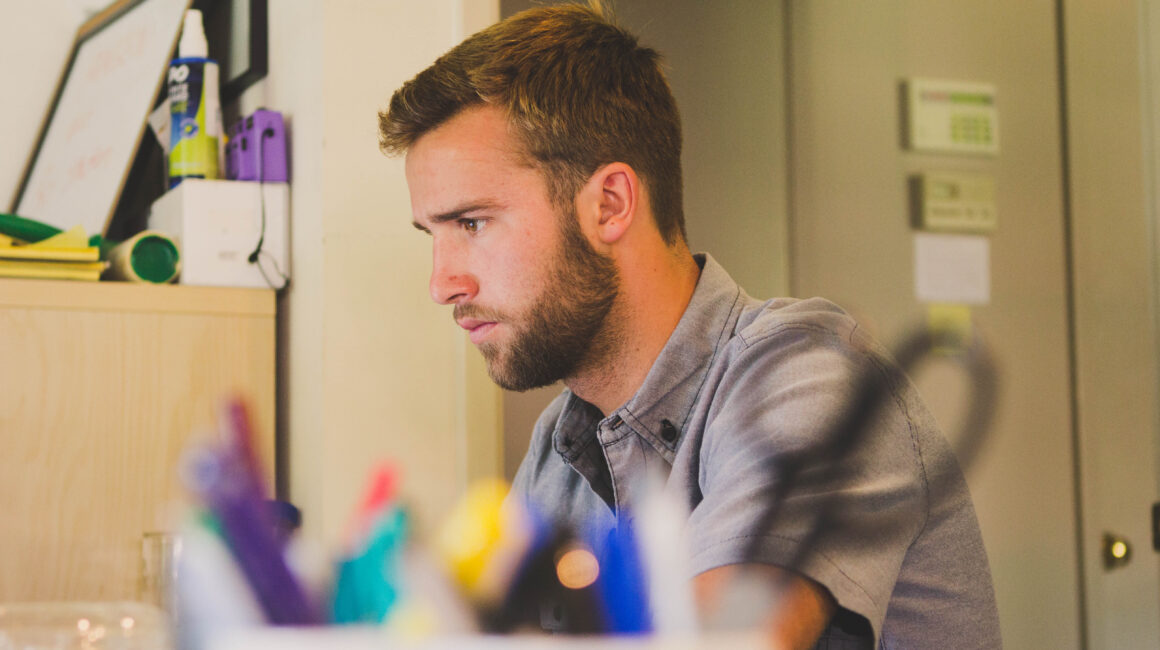 Po co firmom pożyczkowym Employer Branding?
Jak Cię widzą, tak od Ciebie pożyczają. I nie chodzi tu tylko o to, co o branży pożyczkowej piszą dziennikarze, mówią politycy czy nawet sami klienci. Najlepszy wizerunek firmie może zafundować pracownik. Employer Branding buduje zaufanie do firmy. Fakt. Ale na ile branża pożyczkowa zdaje sobie z tego sprawę?
Jak wynika z badania Konferencji Przedsiębiorstw Finansowych (KPF), Polacy coraz częściej korzystają z usług instytucji pozabankowych, a co najważniejsze – darzą je coraz większym zaufaniem[1]. Na to zaufanie trzeba było jednak zasłużyć. Bardzo pomogła tu ustawa, która w pełni uregulowała rynek pożyczkowy w naszym kraju. Ale czy firmy sektora pozabankowego zdają sobie sprawę, jak dużą rolę w budowaniu pozytywnego wizerunku odgrywają zarówno obecni, jak i potencjalni pracownicy? I czy Employer Branding to domena tylko największych rynkowych graczy?
Mały może więcej  
Employer branding (EB) nie jest ani modą, ani luksusem, na który mogą pozwolić sobie wyłącznie międzynarodowe i duże korporacje. To "must have" każdej firmy. Ale ile w tej kwestii może zrobić małe lub średnie przedsiębiorstwo? Jak pokazuje przykład spółki Aventus Group wcale nie mało.
Jesteśmy firmą zatrudniającą blisko 50 pracowników. Daleko nam więc do dużych korporacji zatrudniających po kilkaset osób. Jednak wiemy, jak ważne jest to, jak postrzegają nas pracownicy, zarówno Ci potencjalni, jak i obecni. Chcemy być pracodawcą z wyboru, dlatego nie komplikujemy procesu rekrutacji. Jest transparentny i przyjazny kandydatowi. Aktywnie współpracujemy również z urzędem pracy i uczelniami wyższymi, organizujemy staże, po których większość osób jest zatrudniana, tworzymy wolontariat pracowniczy w ramach "Szlachetnej Paczki" i angażujemy się społecznie. Nie wspominam tu o kwestiach oczywistych, czyli tych związanych z przyjaźnie funkcjonującym biurem i dofinansowaniem do aktywności sportowych pracowników – mówi Edwin Milewski, Prezes Zarządu w spółce Aventus Group, właściciela serwisów Pożyczka Plus i Smart Pożyczka.
Employer Branding się opłaca
 Inwestycja w Employer Branding może szczególnie opłacić się branży oferującej szybkie pożyczki przez Internet, gdyż jest ona niezwykle wrażliwa na utratę reputacji.
Silna marka pracodawcy, poza korzyściami wizerunkowymi, to również niższe koszty rekrutacji, mała rotacja i większe zaangażowanie pracowników. To wszystko przekłada się na zysk i spore oszczędności – podkreśla Edwin Milewski.
Pracownik najlepszym PR-owcem
Pracownicy to najlepsi ambasadorzy i wiarygodne źródło informacji na temat firmy. Wydaje się, że polski rynek to dostrzegł. Ostatnio mamy istny wysyp zasięgowych kampanii rekrutacyjnych. Na popularności zyskały też tworzone przez pracowników blogi czy prezentujące firmę "od kuchni" konta na Instagramie. A czy mogą się tu czymś pochwalić firmy pożyczkowe?
Typowe ogłoszenie rekrutacyjne czy zakładka kariera to za mało. Nowe pokolenia wymagają niestandardowych kanałów komunikacji. Dlatego poza tradycyjnymi, rozwijamy też te niestandardowe. Dla przykładu, jako jedyna firma pożyczkowa mamy swój profil na Instagramie. Zdradzamy tu kulisy naszego biznesu, chwalimy się małymi i dużymi sukcesami, pokazujemy naszych pracowników oraz wydarzenia, jakie mają miejsce w naszym biurze – podsumowuje Edwin Milewski.
[1] Z badań przeprowadzonych przez Konferencję Przedsiębiorstw Finansowych wynika, iż instytucje pozabankowe w 2016 roku zwiększyły wartość udzielonych pożyczek o prawie 60% w odniesieniu do roku ubiegłego. Zwiększyła się także liczba pożyczkobiorców, która wzrosła o ok. 63%.
Pierwsza pożyczka
Kolejna pożyczka
Koszt pożyczki

0 zł

0 zł

RRSO

0%

0%

Kwota do zwrotu

01.01.2021

0 zł

0 zł
Formularz informacyjny
Reprezentatywny przykład
Reprezentatywny przykład pożyczki internetowej na dzień 01.07.2021 r.:
Jednorazowa opłata rejestracyjna wynosi 0,01 zł. Dla przykładowej pożyczki na kwotę 1 000 zł na 30 dni RRSO, tj. Rzeczywista Roczna Stopa Oprocentowania wynosi 1926%, przy założeniach: całkowita kwota pożyczki 1 000 zł, stała roczna stopa oprocentowania RSO 7,2%, całkowity koszt 279,92 zł, w tym Prowizja 274 zł i odsetki kapitałowe 5,92 zł, a całkowita kwota do spłaty: 1 279,92 zł.
Promocja
Dla pierwszej pożyczki na warunkach promocyjnych "Pierwsza pożyczka za darmo" na kwotę 1 000 zł na 30 dni RRSO, tj. Rzeczywista Roczna Stopa Oprocentowania wynosi 0%, przy założeniach: całkowita kwota pożyczki 1 000 zł, stała roczna stopa oprocentowania RSO 0%, całkowity koszt 0 zł, w tym Prowizja 0 zł i odsetki kapitałowe 0 zł, a całkowita kwota do spłaty: 1 000 zł, z zastrzeżeniem terminowej spłaty.
Pożyczkodawcy udzielają również pożyczek na warunkach Promocyjnych, w tym pożyczek darmowych, zgodnie z warunkami ustalanymi w Regulaminach Promocji. Promocja obowiązuje pod warunkiem terminowej spłaty pożyczki.