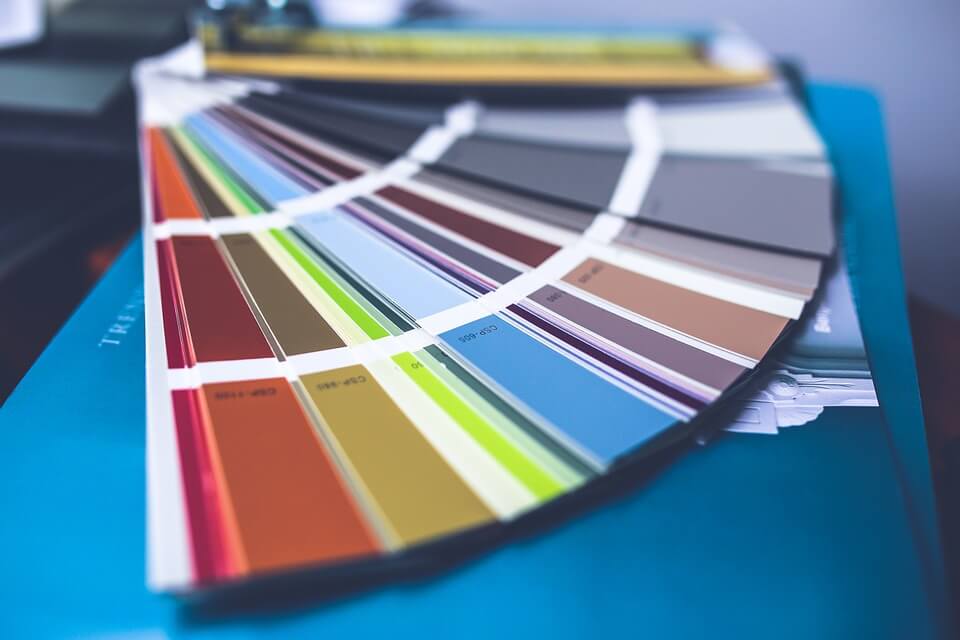 Remont mieszkania – ile kosztuje i jak zaplanować?
Każdy, kto stał przed wyzwaniem remontu wie, że wiąże się on z niemałymi kosztami. A na te ma wpływ wiele rzeczy – remont mieszkania to nie tylko zakres planowanych prac, ale również jakość zakupionych materiałów. Jak więc oszacować budżet, żeby się w nim zmieścić?
Remont mieszkania nie jest łatwym tematem i zaplanowanie go to prawdziwe wyzwanie. Musimy bowiem zaplanować nie tylko to, jak mieszkanie będzie wyglądało po takiej metamorfozie, ale również, a może nawet przede wszystkim budżet. A to bardzo złożona sprawa – składa się na nią zakres prac i cena materiałów oraz to, czy remontować planujemy sami, czy w tym celu wynajmiemy ekipę. Jak się zabrać za planowanie?
Jak zacząć planować remont? Remontowanie krok po kroku
Jeżeli w naszej głowie pojawia się pytanie "jak zaplanować remont?" to odpowiedź jest prosta – od początku. Ale co to właściwie znaczy? Zanim przystąpimy do jakichkolwiek zakupów czy planowania budżetu powinniśmy ustalić co w ogóle będziemy remontować. Bo przecież nie zawsze jest tak, że remontujemy całe mieszkanie – równie często skupiamy się tylko na jednym pokoju.
Jeżeli mamy już ustalony obszar remontu, to pora ustalić jego zakres. A dokładniej to, czy planujemy gruntowny remont, uwzględniający całkowite odświeżenie wnętrza, czy wystarczy przemalowanie ścian i sufitu. Jak już mamy wszystko ustalone w tym temacie, to pora przejść do planowania budżetu, a następnie do zakupów. I właśnie tu zaczynają się schody, bo zaplanować budżet remontowy wcale nie jest tak prosto.
Ile kosztuje podstawowy remont mieszkania?
Na praktycznie każde pytanie "ile kosztuje" odpowiedź najczęściej brzmi "to zależy". Podobnie sprawa wygląda w przypadku remontu. Bo jego koszt sprowadza się do tego, na jakie materiały się zdecydujemy i czy prace będziemy wykonywać samodzielnie, czy z pomocą fachowca.
Najtańszą opcją z pewnością będzie przemalowanie mieszkania, kiedy to my chwycimy za pędzel. Nie zawsze jednak taki remont sprawi, że wnętrze będzie wyglądało tak, jak byśmy tego chcieli. Warto jednak pamiętać, że jeżeli sami planujemy wykonać remont, to do jego kosztów powinniśmy również doliczyć niezbędne narzędzia takie jak chociażby wałki, pędzle, czy taśmę malarską.
Remont mieszkania – koszt materiałów
To, ile przeznaczymy na materiały zależy od ich producenta i jakości. Jak nietrudno się domyślić – najwięcej wyniosą nas materiały, które są oceniane jako najlepsze. Warto jednak uśrednić koszty poszczególnych rzeczy potrzebnych do wyremontowania mieszkania. To zdecydowanie pomoże ustalić budżet na remont. W tym celu wystarczy przejrzeć strony internetowe poświęcone tego typu produktom, a będziemy przygotowani na to, ile nas będą kosztowały materiały.
Remont z pomocą fachowca – ile kosztuje zatrudnienie ekipy remontowej?
Remont do którego zatrudniamy fachową ekipę zdecydowanie wyniesie nas drożej niż działania własnymi siłami. Ale o jakim konkretnie koszcie mówimy? Średni koszt dwukrotnego malowania ścian na wybrany i zakupiony przez nas kolor to 10 zł za metr kwadratowy, układanie paneli to koszt ok. 20 zł za metr kwadratowy, a położenie glazury wyniesie nas ok 45 zł za mkw. Łatwo się więc domyślić, ze taka opcja kosztuje zdecydowanie więcej, bo fachowa pomoc do najtańszych zdecydowanie nie należy.
Jak sfinansować remont?
Największy dylemat zawsze mamy wtedy, kiedy marzy się nam remont mieszkania, a niekoniecznie mamy na niego fundusze. W takiej sytuacji przychodzą firmy, które udzielają pożyczek krótkoterminowych. Warto wiedzieć, że w takich miejscach możemy trafić na promocję, dzięki której otrzymamy pierwszą darmową pożyczkę. To nie tylko pozwoli nam na sfinansowanie remontu, ale też nie będzie się wiązało z żadnymi dodatkowymi kosztami. Czyli spłacimy dokładnie tyle, ile pożyczymy. A jeżeli remont będzie się dla nas wiązał z zaciskaniem pasa, to podpowiadamy jak można wprowadzić oszczędności do naszego mieszkania. To zdecydowanie pozwoli nam więcej odkładać na upragniony remont!
Pierwsza pożyczka
Kolejna pożyczka
Koszt pożyczki

0 zł

0 zł

RRSO

0%

0%

Kwota do zwrotu

01.01.2021

0 zł

0 zł
Formularz informacyjny
Reprezentatywny przykład
Reprezentatywny przykład pożyczki internetowej na dzień 01.07.2021 r.:
Jednorazowa opłata rejestracyjna wynosi 0,01 zł. Dla przykładowej pożyczki na kwotę 1 000 zł na 30 dni RRSO, tj. Rzeczywista Roczna Stopa Oprocentowania wynosi 1926%, przy założeniach: całkowita kwota pożyczki 1 000 zł, stała roczna stopa oprocentowania RSO 7,2%, całkowity koszt 279,92 zł, w tym Prowizja 274 zł i odsetki kapitałowe 5,92 zł, a całkowita kwota do spłaty: 1 279,92 zł.
Promocja
Dla pierwszej pożyczki na warunkach promocyjnych "Pierwsza pożyczka za darmo" na kwotę 1 000 zł na 30 dni RRSO, tj. Rzeczywista Roczna Stopa Oprocentowania wynosi 0%, przy założeniach: całkowita kwota pożyczki 1 000 zł, stała roczna stopa oprocentowania RSO 0%, całkowity koszt 0 zł, w tym Prowizja 0 zł i odsetki kapitałowe 0 zł, a całkowita kwota do spłaty: 1 000 zł, z zastrzeżeniem terminowej spłaty.
Pożyczkodawcy udzielają również pożyczek na warunkach Promocyjnych, w tym pożyczek darmowych, zgodnie z warunkami ustalanymi w Regulaminach Promocji. Promocja obowiązuje pod warunkiem terminowej spłaty pożyczki.