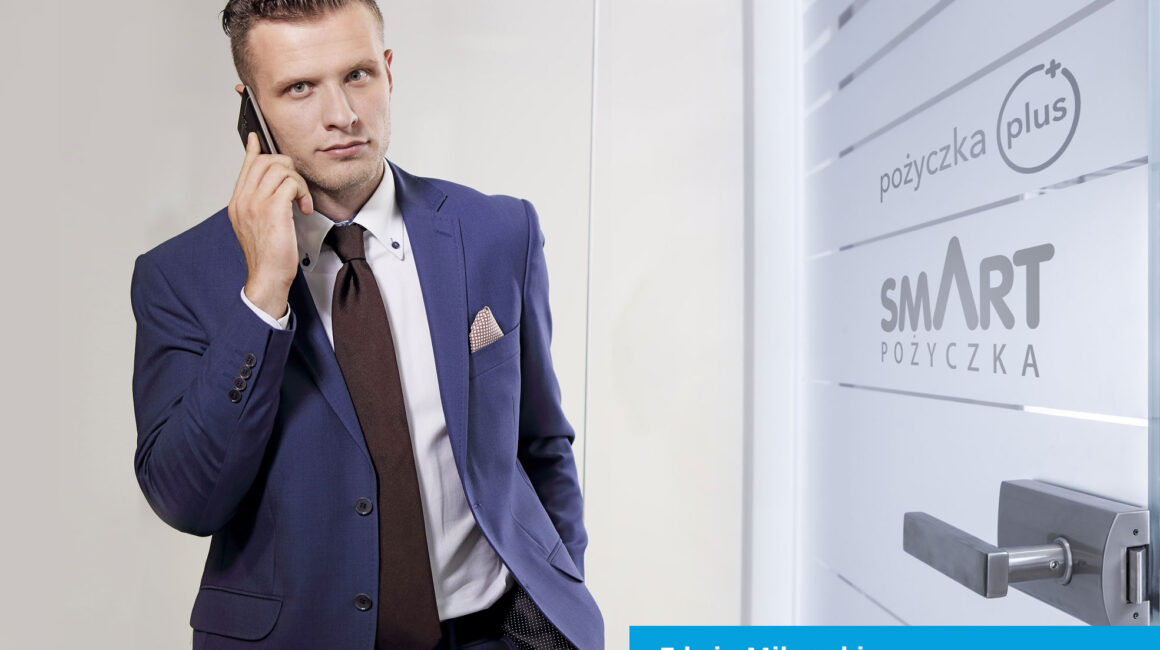 Pisze o nas magazyn FORBES
"Jedno spotkanie z litewskim inwestorem wystarczyło, aby z przytupem wejść na polski rynek pożyczek online" – czytamy w artykule w magazynie FORBES.  Jaki potencjał skrywa spółka Mała Pożyczka Sp. z o. o., właściciel serwisu Pożyczka Plus? Dowiecie się z artykułu poniżej.
Był rok 2012. Pożyczanie w sieci dopiero się rodziło. Kto wtedy zainwestował, wygrywał. Tak było również w przypadku firmy Mała Pożyczka. Kapitał litewskiej Grupy Aventus Capital dał solidny budulec do stworzenia jednej z najdynamiczniej rozwijających się firm pożyczających w sieci. Dziś Aventus Capital, poza Polską, prowadzi działalność w Czechach, Gruzji, na Łotwie, a za chwilę również w Kazachstanie.
Chwilowy trend czy rzeczywista potrzeba rynku?
O mikropożyczkach, które spotkamy w sieci, nie można mówić w kategoriach trendu czy mody. Najwięksi, tacy jak Goldman Sachs, inwestują w tego typu rozwiązania. Nawet Google  ma w tym zakresie swoje plany. Wracając jednak na nasze podwórko. Rynek pożyczek internetowych w Polsce jest jednym z największych i najbardziej rozwiniętych w Europie. Dynamikę rozwoju tego sektora potwierdzają liczne analizy Narodowego Banku Polskiego czy Związku Firm Pożyczkowych. Według nich, już blisko 3 mln Polaków korzysta z usług firm pożyczkowych, a sam rynek wycenia się na 6 mld zł. Co istotne, eksperci zgodnie przyznają, że w kolejnych latach wynik będzie dwucyfrowy. Najszybszy wzrost dotyczy branży, w której działa Mała Pożyczka, czyli pożyczek udzielanych przez Internet. A wszystko to kosztem graczy offlinowych, którzy udzielają kredytów w oddziałach czy podczas domowych wizyt. Przyszłość consumer finance bez wątpienia jest w sieci.
Fintech to za mało!
– Banki i firmy pożyczające offline patrzą na nas tak, jak tradycyjni taksówkarze patrzą na Ubera. Z jednej strony nam zazdroszczą, a z drugiej – traktują jak realne zagrożenie. My, tak jak i twórcy Ubera wiemy, że technologie zmieniają każdą sferę naszego życia. Dlatego nieustannie inwestujemy w fintechowe rozwiązania. Blisko współpracujemy też ze Związkiem Firm Pożyczkowych w tworzeniu wysokich standardów dla branży mikropożyczek online. Stawiając na rozwój technologii, nie zapominamy jednak o kliencie i jego indywidualnych potrzebach. To stanowi naszą przewagę konkurencyjną – tłumaczy Edwin Milewski, CEO firmy Mała Pożyczka. Klasyczna już zasada Pareto mówi, że 20 proc. klientów generuje 80 proc. zysku. Osiągnąć to mogą tylko Ci, którzy zdają sobie sprawę z wagi procesu customer service. – Nie sztuką jest pożyczyć raz. Prawdziwym wyzwaniem jest przekonać klienta do nawiązania długoterminowej relacji. Zbudowanie odpowiedniego związku z klientem oraz zyskanie jego zaufania daje nadzwyczajne efekty sprzedażowe – mówi Edwin Milewski podkreślając, że nie bez przyczyny to Mała Pożyczka została wyróżniona tytułem Instytucja Pożyczkowa 2016 roku. W samym tylko 2015 r. dwa serwisy firmy, www.smartpozyczka.pl oraz  www.pozyczkaplus.pl, zanotowały w sumie aż dwukrotny wzrost całkowitej liczby udzielonych pożyczek, a portfel tych nowo udzielonych zwiększył się aż o 207 proc.  Takiej dynamiki próżno szukać u konkurencji.
Oferta dla inwestorów
Mimo braku wysokobudżetowych kampanii telewizyjnych spółce Mała Pożyczka udało się zbudować liczną bazę klientów i udzielić blisko 15 mln pożyczek. Dziś firma posiada już ponad milionową bazę klientów, która stale rośnie. To plasuje ją jako efektywną i pewną platformę generowania wysokich zysków dla potencjalnych inwestorów. – Oferujemy różne opcje lokowania kapitału, które zapewnią wysoką stopę zwrotu z inwestycji. W planach jest też pierwsza emisja obligacji naszej spółki. Pozyskany kapitał wesprze rozwój naszego portfela kredytowego w 2017 roku oraz wdrożenie kolejnych fintechowych rozwiązań – tłumaczy Edwin Milewski.
Ekspansja i rozwój
Popyt na pożyczki w Polsce stale rośnie. Stąd potrzeba ciągłej ekspansji i rozwoju, a to wymaga dodatkowego źródła finansowania i pozyskania inwestorów. W tej branży inwestorzy, jak i klienci mogą dużo zyskać. Nic nie wskazuje na to, aby zainteresowanie klientów wygodnymi, bezpiecznymi i tanimi pożyczkami spadło. – Nasza oferta jest prosta: pożyczkobiorcy zwracają pieniądze, a inwestor dostaje to, na czym zależy mu najbardziej, czyli szybki i wysoki zwrot z inwestycji. Obecnie trudno o szybszą, prostszą i bardziej zyskowną ofertę na rynku – podsumowuje Edwin Milewski.
Pierwsza pożyczka
Kolejna pożyczka
Koszt pożyczki

0 zł

0 zł

RRSO

0%

0%

Kwota do zwrotu

01.01.2021

0 zł

0 zł
Formularz informacyjny
Reprezentatywny przykład
Reprezentatywny przykład pożyczki internetowej na dzień 01.07.2021 r.:
Jednorazowa opłata rejestracyjna wynosi 0,01 zł. Dla przykładowej pożyczki na kwotę 1 000 zł na 30 dni RRSO, tj. Rzeczywista Roczna Stopa Oprocentowania wynosi 1926%, przy założeniach: całkowita kwota pożyczki 1 000 zł, stała roczna stopa oprocentowania RSO 7,2%, całkowity koszt 279,92 zł, w tym Prowizja 274 zł i odsetki kapitałowe 5,92 zł, a całkowita kwota do spłaty: 1 279,92 zł.
Promocja
Dla pierwszej pożyczki na warunkach promocyjnych "Pierwsza pożyczka za darmo" na kwotę 1 000 zł na 30 dni RRSO, tj. Rzeczywista Roczna Stopa Oprocentowania wynosi 0%, przy założeniach: całkowita kwota pożyczki 1 000 zł, stała roczna stopa oprocentowania RSO 0%, całkowity koszt 0 zł, w tym Prowizja 0 zł i odsetki kapitałowe 0 zł, a całkowita kwota do spłaty: 1 000 zł, z zastrzeżeniem terminowej spłaty.
Pożyczkodawcy udzielają również pożyczek na warunkach Promocyjnych, w tym pożyczek darmowych, zgodnie z warunkami ustalanymi w Regulaminach Promocji. Promocja obowiązuje pod warunkiem terminowej spłaty pożyczki.