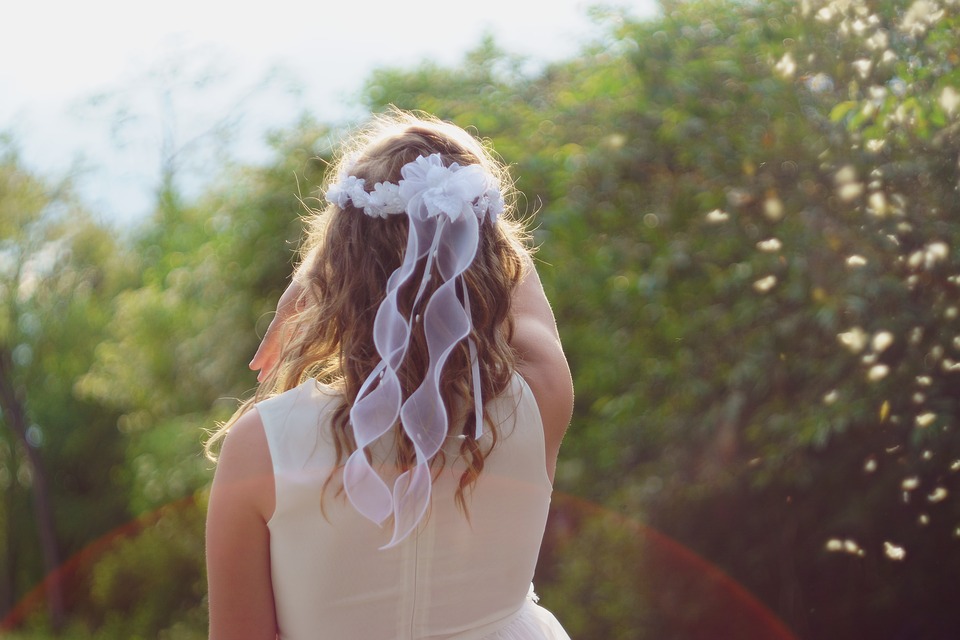 Komunia Święta – ile kosztuje jej organizacja?
Maj to miesiąc, który upływa pod znakiem nie tylko majówki. Wiąże się również z sezonem komunijnym. I chociaż Komunia Święta jest darmowa, to za całą otoczkę – uroczysty obiad, przyozdobienie Kościoła, czy ubranie dziecka – możemy zapłacić całkiem sporo.
Dla dziecka przygotowanie do przyjęcia Sakramentu to czas beztroski i radosnego oczekiwania na to, co ma nastąpić. I o ile rodzice również głęboko przeżywają tak ważne wydarzenie w życiu ich dziecka, to ten ważny dzień nie zawsze wiąże się tylko z radością. Nie da się ukryć, że niesie ze sobą również koszty. Bo o ile za sam Sakrament rzeczywiście nic nie zapłacimy, to świąteczna otoczka tego dnia wymusza na nas pewne wydatki. Jakie?
Komunia Święta– ile kosztuje ubranie dziecka?
W większości Polskich miast jest tak, że strój, w jakim dziecko ma przyjąć Sakrament jest uzależniony od ustaleń rodziców z Proboszczem. To znaczy, że wszystkie dzieci przyjmujące Sakrament w tym samym Kościele powinny wyglądać podobnie. Nie mamy w tej kwestii całkowicie wolnej ręki.
Niewątpliwie najtańszą opcją ubioru będzie zwykła biała alba – używaną można kupić już nawet za około 80 złotych. Z kolei nowy strój może się okazać kosztem rzędu 200 złotych. Z pewnością droższym wyborem jest sukienka, lub garnitur. Ta pierwsza może kosztować od 150 złotych, a górna granicę ciężko jest określić. Z kolei garnitur chłopięcy możemy dostać już za 140 złotych.
Należy jednak pamiętać, żeby do ceny doliczyć również dodatki do stroju naszego dziecka. Pod tym względem zdecydowanie drożej może nam wyjść ubranie dziewczynki. Sweterki, wianuszki i rękawiczki to dodatkowe 150 złotych więcej. Nie możemy zapomnieć również o butach. Te kosztują w granicach od 50 do 150 złotych, zarówno dla dziewczynki, jak i dla chłopca.
Uroczysty obiad z okazji Komunii Świętej – jakie to są koszty?
Przyjęcie komunijne niewątpliwie wiąże się z największymi kosztami. Tym bardziej, że aktualnie już odchodzi się od opcji zorganizowania obiadu w domu. Jeżeli chcemy zaoszczędzić na tym wydarzeniu, to niewątpliwie będzie to dobry sposób. W takim przypadku średni koszt zaproszenia jednego gościa to około 50 złotych, ale taka opcja jest zdecydowanie najbardziej czasochłonna.
Przyjęcie w lokalu jest zdecydowanie droższe i może kosztować nawet 100 złotych od osoby. Wszystko w zależności od regionu i wybranej restauracji. Do tego może dojść również koszt ciasta, jeżeli lokal nie ma go w swojej ofercie. Jeżeli zależy nam na oszczędnej organizacji przyjęcia z okazji Komunii, to podpowiadamy jak to zrobić w artykule pt. "Kosztowna komunia?". Można tam znaleźć wiele ciekawych pomysłów na to, jak zaoszczędzić.
Obowiązkowe akcesoria i przyozdobienie Kościoła – Komunia Święta
Musimy pamiętać również, że do związanych z Komunia Święta należy doliczyć również przyozdobienie Kościoła i sakramentalia dla dziecka. Akcesoria dla dziecka, takie jak łańcuszek, różaniec, czy książeczka dla dziecka to również dodatkowe koszty. Mogą one wynieść nawet około 100 złotych.
Z kolei dekoracja Kościoła to kolejne 100 złotych, ale niewykluczone, że wyniesie nas mniej lub więcej, w zależności od tego jak owa dekoracja ma wyglądać i kto będzie odpowiedzialny za przyozdobienie kościoła – czy rodzice, czy może firma zewnętrzna.
Pożyczka krótkoterminowa na organizację Komunii Świętej dziecka
Biorąc pod uwagę fakt, że organizacja uroczystego obiadu z okazji przyjęcia przez dziecko Sakramentu Pierwszej Komunii Świętej wiąże się z tak dużymi kosztami nie ma nic dziwnego w tym, że mogą się nie zmieścić w naszym domowym budżecie. Nie zmienia to jednak faktu, że takie przyjęcie powinniśmy zorganizować. Ale skąd wziąć na to pieniądze? Najlepszym i najszybszym rozwiązaniem może się okazać zaciągnięcie na ten cel pożyczki krótkoterminowej. Tym bardziej, jeżeli będzie to nasza pierwsza pożyczka – wówczas możemy ją otrzymać całkowicie za darmo.
To dobre rozwiązanie, bo będziemy mieli pieniądze na organizację przyjęcia, a jednocześnie oddamy dokładnie tyle, ile pożyczyliśmy. Pozwoli nam to na radość z okazji ważnego wydarzenia w życiu dziecka, która nie będzie występowała równolegle z obawą o naszą kondycję finansową.
Pierwsza pożyczka
Kolejna pożyczka
Koszt pożyczki

0 zł

0 zł

RRSO

0%

0%

Kwota do zwrotu

01.01.2021

0 zł

0 zł
Formularz informacyjny
Reprezentatywny przykład
Reprezentatywny przykład pożyczki internetowej na dzień 01.07.2021 r.:
Jednorazowa opłata rejestracyjna wynosi 0,01 zł. Dla przykładowej pożyczki na kwotę 1 000 zł na 30 dni RRSO, tj. Rzeczywista Roczna Stopa Oprocentowania wynosi 1926%, przy założeniach: całkowita kwota pożyczki 1 000 zł, stała roczna stopa oprocentowania RSO 7,2%, całkowity koszt 279,92 zł, w tym Prowizja 274 zł i odsetki kapitałowe 5,92 zł, a całkowita kwota do spłaty: 1 279,92 zł.
Promocja
Dla pierwszej pożyczki na warunkach promocyjnych "Pierwsza pożyczka za darmo" na kwotę 1 000 zł na 30 dni RRSO, tj. Rzeczywista Roczna Stopa Oprocentowania wynosi 0%, przy założeniach: całkowita kwota pożyczki 1 000 zł, stała roczna stopa oprocentowania RSO 0%, całkowity koszt 0 zł, w tym Prowizja 0 zł i odsetki kapitałowe 0 zł, a całkowita kwota do spłaty: 1 000 zł, z zastrzeżeniem terminowej spłaty.
Pożyczkodawcy udzielają również pożyczek na warunkach Promocyjnych, w tym pożyczek darmowych, zgodnie z warunkami ustalanymi w Regulaminach Promocji. Promocja obowiązuje pod warunkiem terminowej spłaty pożyczki.