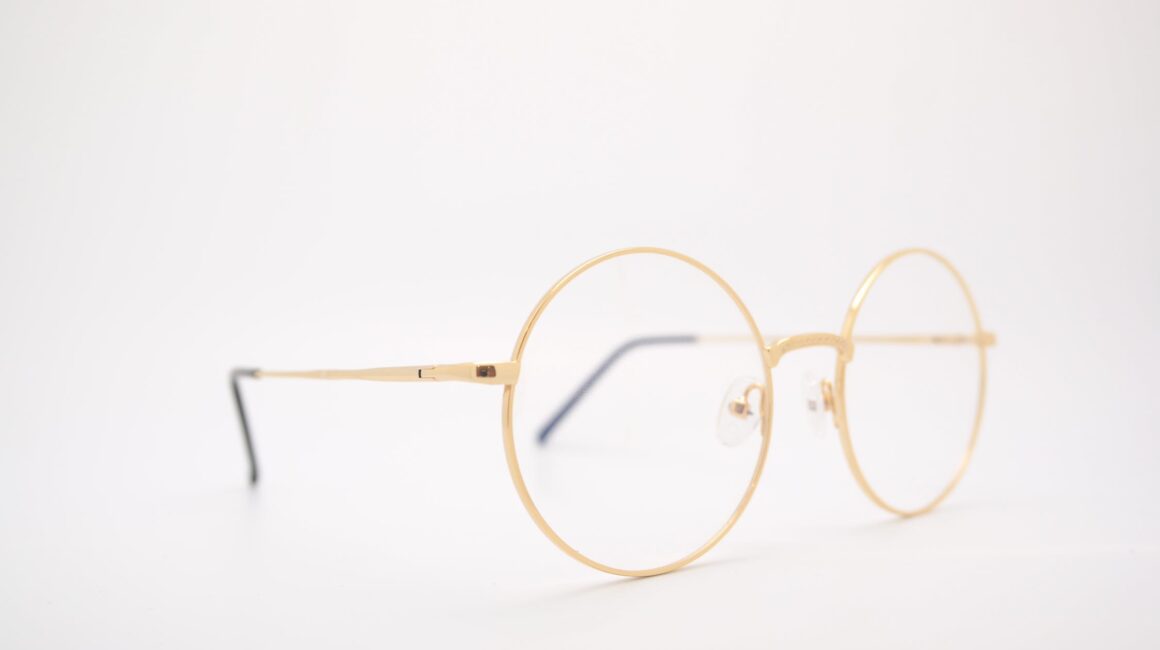 Okulary korekcyjne – Ile kosztują i jak je wybrać?
Diagnozę wady wzroku słyszy coraz więcej osób. Wówczas jasne jest, że będziemy potrzebowali okularów. Ale jakie okulary korekcyjne właściwie wybrać? Na jakie szkła się zdecydować? Jakie oprawki okularów dobrać, żeby wyglądać dobrze? Postaramy się odpowiedzieć na te pytania.
Wybór okularów korekcyjnych to ważna decyzja, bowiem będą one nieodłączną częścią naszego stroju każdego dnia. Jednak należy pamiętać, że wygląd wcale nie jest najważniejszy jeżeli chodzi o wybór modelu spełniającego wszystkie nasze wymagania. Najistotniejszą rolę niewątpliwie odgrywają same szkła – to w końcu one wpływają na poprawę naszego widzenia. Wobec tego jak wybrać szkła i oprawki, żebyśmy byli zadowoleni z naszego wyboru?
Jak dobrać okulary korekcyjne do kształtu twarzy?
Wybór oprawek okularów jest naprawdę ogromny i stwierdzenie to wcale nie jest przesadzone. Oprawki odpowiednio dobrane mogą sprawić, że będziemy wyglądali naprawdę świetnie. Co zrobić, żeby osiągnąć właśnie taki efekt? Najważniejsze przy wyborze oprawek okularów korekcyjnych jest to, żeby pasowały one do kształtu naszej twarzy. Wobec tego kluczowe pytanie powinno brzmieć – jak dobrać okulary do kształtu twarzy? Nie ma w tym nic skomplikowanego, jeżeli tylko zastosujemy się do ogólnych wskazówek związanych z doborem oprawek, w których będziemy wyglądać naprawdę świetnie.
Twarz okrągła zdecydowanie najkorzystniej będzie wyglądała w okularach o kształcie typu "kocie oczy". Dzięki temu twarz zostanie optycznie wyszczuplona i wydłużona. Z kolei posiadacze twarzy kwadratowej niewątpliwie będą zadowoleni z okularów o kształcie okrągłym – to złagodzi nasze rysy. Jeżeli mamy pociągłą twarz, to warto się zainteresować tzw. aviatorkami, które optycznie skrócą naszą twarz. Jeśli nasza twarz jest raczej owalna, to właśnie na taki kształt okularów powinniśmy się zdecydować – nie zaburzy to naszych proporcji.
Ile kosztują oprawki i szkła?
Rodzajów soczewek okularów korekcyjnych jest co najmniej kilka. Właśnie od tego, na jakie się zdecydujemy zależy ich cena. Możemy bowiem zapłacić za soczewki zarówno około 50 zł, jak i nawet 1000 zł za parę. Najtańsza opcja nie nadaje się jednak do wszystkich oprawek, szkła są ciężkie i podatne na stłuczenie. Zdecydowanie częstszym wyborem są szkła plastikowe – ich cena waha się w granicach 90 zł. Warto jednak wiedzieć, że łatwo je zarysować. Coraz popularniejszym rozwiązaniem są soczewki z poliwęglanu – są cienkie, lekkie i odporne na stłuczenia i zarysowania. Ich cena to około 150 zł. Wyżej wymienione soczewki wcale nie wyczerpują puli dostępnych opcji – możemy znaleźć jeszcze inne warianty, czy do wyżej wymienionych dodać powłoki uszlachetniające. Warto jednak wiedzieć, że wraz z kolejnymi modyfikacjami ich cena wzrasta.
Oprawki również mają zróżnicowaną cenę. Za najtańsze opcje możemy zapłacić nawet do 100 zł, co razem z plastikowymi soczewkami daje nam cenę 190 złotych za okulary korekcyjne. Nie każdy jednak będzie zadowolony z takiego rozwiązania – taki model może się okazać podatny na zniszczenia i mało wytrzymały. Za oprawki dobrej jakości zapłacimy około 250 zł – w tej cenie jest dostępnych wiele modeli, spośród których z pewnością wybierzemy coś dla siebie. W połączeniu z dobrej jakości soczewkami z poliwęglanu za takie okulary możemy zapłacić około 450 – 500 złotych. Cena wzrośnie, jeżeli zdecydujemy się na dodatkowe ulepszenia soczewek. A w dobre soczewki zdecydowanie warto zainwestować – to znacznie poprawi komfort naszego życia.
Jak uzyskać dofinansowanie do okularów?
Warto wiedzieć, że do okularów korekcyjnych możemy uzyskać dofinansowanie. Ile wynosi wysokość dofinansowania i kto może je otrzymać? Refundację NFZ do zakupu szkieł mogą otrzymać tylko i wyłącznie osoby, które posiadają receptę wystawioną przez lekarza okulistę, który ma podpisaną umowę z funduszem. Dofinansowanie okularów korekcyjnych przez NFZ może wynosić od 35 do 70 złotych. Osoby dorosłe mają możliwość otrzymania takiego dofinansowania raz na dwa lata.
Jeżeli od razu chcemy zainwestować w dobre okulary korekcyjne, ale nie mamy obecnie odpowiedniej kwoty, to z pomocą może przyjść pożyczka przez Internet. Zwłaszcza pierwsza pożyczka za darmo może być ciekawym rozwiązaniem – w ten sposób możemy pożyczyć nawet do 3000 złotych, co pozwoli nam na zakup wymarzonych okularów, nawet oprawek Ray Ban, które z pewnością posłużą nam długie lata. Warto jednak mieć na uwadze, że warunkiem skorzystania z promocji jest terminowa spłata.
Pierwsza pożyczka
Kolejna pożyczka
Koszt pożyczki

0 zł

0 zł

RRSO

0%

0%

Kwota do zwrotu

01.01.2021

0 zł

0 zł
Formularz informacyjny
Reprezentatywny przykład
Reprezentatywny przykład pożyczki internetowej na dzień 01.07.2021 r.:
Jednorazowa opłata rejestracyjna wynosi 0,01 zł. Dla przykładowej pożyczki na kwotę 1 000 zł na 30 dni RRSO, tj. Rzeczywista Roczna Stopa Oprocentowania wynosi 1926%, przy założeniach: całkowita kwota pożyczki 1 000 zł, stała roczna stopa oprocentowania RSO 7,2%, całkowity koszt 279,92 zł, w tym Prowizja 274 zł i odsetki kapitałowe 5,92 zł, a całkowita kwota do spłaty: 1 279,92 zł.
Promocja
Dla pierwszej pożyczki na warunkach promocyjnych "Pierwsza pożyczka za darmo" na kwotę 1 000 zł na 30 dni RRSO, tj. Rzeczywista Roczna Stopa Oprocentowania wynosi 0%, przy założeniach: całkowita kwota pożyczki 1 000 zł, stała roczna stopa oprocentowania RSO 0%, całkowity koszt 0 zł, w tym Prowizja 0 zł i odsetki kapitałowe 0 zł, a całkowita kwota do spłaty: 1 000 zł, z zastrzeżeniem terminowej spłaty.
Pożyczkodawcy udzielają również pożyczek na warunkach Promocyjnych, w tym pożyczek darmowych, zgodnie z warunkami ustalanymi w Regulaminach Promocji. Promocja obowiązuje pod warunkiem terminowej spłaty pożyczki.