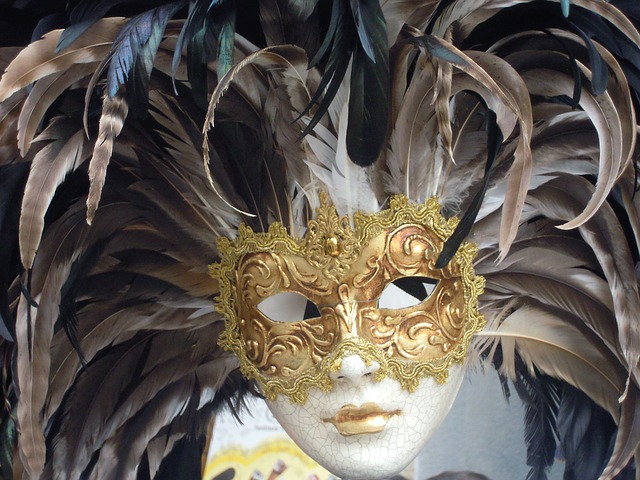 Gotówka na karnawał
Ciesz się karnawałem z Pożyczką Plus!
Jest taki czas w roku, w którym możemy w końcu dać się ponieść nieskrępowanemu szaleństwu i zabawie. Czas, kiedy możemy przeżyć chwile dające nam energię na kolejne miesiące i przypomnieć sobie, jak bardzo potrzebujemy w życiu rozrywki. Jest nim oczywiście karnawał, poprzedzający Wielki Post i zaczynający się już po świętach Bożego Narodzenia. Jak się zatem bawić, by przeżyć niezapomniane chwile, nawet kiedy w tym momencie roku nie opływamy w dostatek?  Nie musimy przecież wydawać zawrotnych sum, by poczuć smak szampańskiej zabawy w czasie karnawału. Wystarczy, jak zawsze w takich sytuacjach, mieć po prostu dobre pomysły.
Niezapomniany wyjazd 
Tak niefortunnie wypada w naszej szerokości geograficznej, że czas karnawałowych imprez wypada w czasie zimy. Oczywiście nie musi to okazać się żadną przeszkodą w czerpaniu radości z tego czasu, jednak pomysł na wyjazd w ciepłe miejsce, pełne słońca, może skutecznie naładować nasze baterie pozbawione energii w Polsce, gdzie w tym czasie słonecznych dni mamy jak na lekarstwo. O tej porze roku, w okresie posezonowym możemy znaleźć często bilety lotnicze w niewygórowanych cenach, np. do Hiszpanii, Portugalii, czy na ciepłe egzotyczne wyspy. Możemy znaleźć ciekawą wycieczkę typu all inclusive, dzięki której możemy znacznie zminimalizować koszty pobytu i wyżywienia. Być może marzysz o tańcach do białego rana na słonecznej plaży oraz witaniu wschodu słońca z kieliszkiem szampana w dłoni. Nie musisz pozostawiać tak pięknej wizji tylko w marzeniach. Wystarczy, że zastanowisz się, jakiego zastrzyku gotówki potrzebujesz, by pokryć wszelkie koszty wymarzonej wycieczki.
Jeśli na przykład po raz pierwszy rozważasz wzięcie niewielkiej pożyczki gotówkowej, nie masz też zbyt wiele czasu do zmarnowania w kolejkach , by załatwiać formalności związane z akceptacją wniosku o chwilówkę, rozważ ofertę Pożyczki Plus. Oszczędność czasu, szybki i sprawny proces wnioskowania, odbywający się w całości online oraz wiarygodna, sprzyjająca klientom firma – wszystko to pozwoli ci znacznie przyspieszyć niezbyt przyjemny proces organizacji wyjazdu w wybrane miejsce.
Kameralny karnawał
Nie każdy z nas jest zwolennikiem hucznych, spektakularnych imprez. Są wśród nas i tacy, dla których idealny sposób na spędzenie karnawału to spotkania w gronie bliskich i znajomych, na przykład na tzw. domówce. Nawet takie imprezy wymagają jednak choć minimalnej organizacji. Chcemy przecież, by jej wszyscy uczestnicy spędzali z nami czas możliwie jak najlepiej. Dobrym pomysłem na zorganizowanie ciekawej imprezy jest wybranie motywu przewodniego. Wymaga to przygotowania odpowiedniego stroju oraz zorganizowania interesujących gier i zabaw. Impreza karnawałowa tradycyjnie różnie się przecież od zwyczajnego spotkania w gronie znajomych i chcemy na pewno, by była przez wszystkich zapamiętana jako wyjątkowa. Plusem takiego wyboru sposobu na uczczenie karnawału jest z pewnością niewielki konieczny nakład finansowy. Niekoniecznie potrzebujemy przecież fajerwerków w Rio de Janeiro, byśmy mogli poczuć się jak król i królowa balu. Możemy przecież na przykład zorganizować konkurs na ich wybranie w domowym zaciszu, wśród osób, dzięki którym żadna impreza nie ma szans skończyć się niewypałem.
Każdy pomysł na karnawał jest dobry, jeśli jest Twój
Co jeśli jesteś osobą, która nie lubi imprez, raczej unika tłumów i najchętniej odpoczywa w miejscu z dala od centrum zdarzeń? Nic nie szkodzi. Każdy wybiera taki sposób na świętowanie, w jakim czuje się najlepiej. Nie oznacza to, że takie osoby unikają wszelkich szaleństw. Czasem po prostu definicja szaleństwa jest dla nich inna niż większości. Jeśli należysz właśnie takich osób, również możesz w czasie karnawału poczuć się wyjątkowo. Może marzysz o relaksie w SPA, kameralnym koncercie artysty jazzowego lub wyciszającym kursie jogi. Nawet jeśli chwilowo nie posiadasz wystarczających na to środków, nie musi to rodzić twojej frustracji. Pożyczka Plus przychodzi z pomocą właśnie w sytuacjach niewielkich braków w budżecie. Jeśli potrafisz pożyczać odpowiedzialnie, nie masz kłopotu z terminowością spłacanych zobowiązań, pomyśl nad takim rozwiązaniem. W końcu karnawał mamy tylko raz w roku.
Pierwsza pożyczka
Kolejna pożyczka
Koszt pożyczki

0 zł

0 zł

RRSO

0%

0%

Kwota do zwrotu

01.01.2021

0 zł

0 zł
Formularz informacyjny
Reprezentatywny przykład
Reprezentatywny przykład pożyczki internetowej na dzień 01.07.2021 r.:
Jednorazowa opłata rejestracyjna wynosi 0,01 zł. Dla przykładowej pożyczki na kwotę 1 000 zł na 30 dni RRSO, tj. Rzeczywista Roczna Stopa Oprocentowania wynosi 1926%, przy założeniach: całkowita kwota pożyczki 1 000 zł, stała roczna stopa oprocentowania RSO 7,2%, całkowity koszt 279,92 zł, w tym Prowizja 274 zł i odsetki kapitałowe 5,92 zł, a całkowita kwota do spłaty: 1 279,92 zł.
Promocja
Dla pierwszej pożyczki na warunkach promocyjnych "Pierwsza pożyczka za darmo" na kwotę 1 000 zł na 30 dni RRSO, tj. Rzeczywista Roczna Stopa Oprocentowania wynosi 0%, przy założeniach: całkowita kwota pożyczki 1 000 zł, stała roczna stopa oprocentowania RSO 0%, całkowity koszt 0 zł, w tym Prowizja 0 zł i odsetki kapitałowe 0 zł, a całkowita kwota do spłaty: 1 000 zł, z zastrzeżeniem terminowej spłaty.
Pożyczkodawcy udzielają również pożyczek na warunkach Promocyjnych, w tym pożyczek darmowych, zgodnie z warunkami ustalanymi w Regulaminach Promocji. Promocja obowiązuje pod warunkiem terminowej spłaty pożyczki.