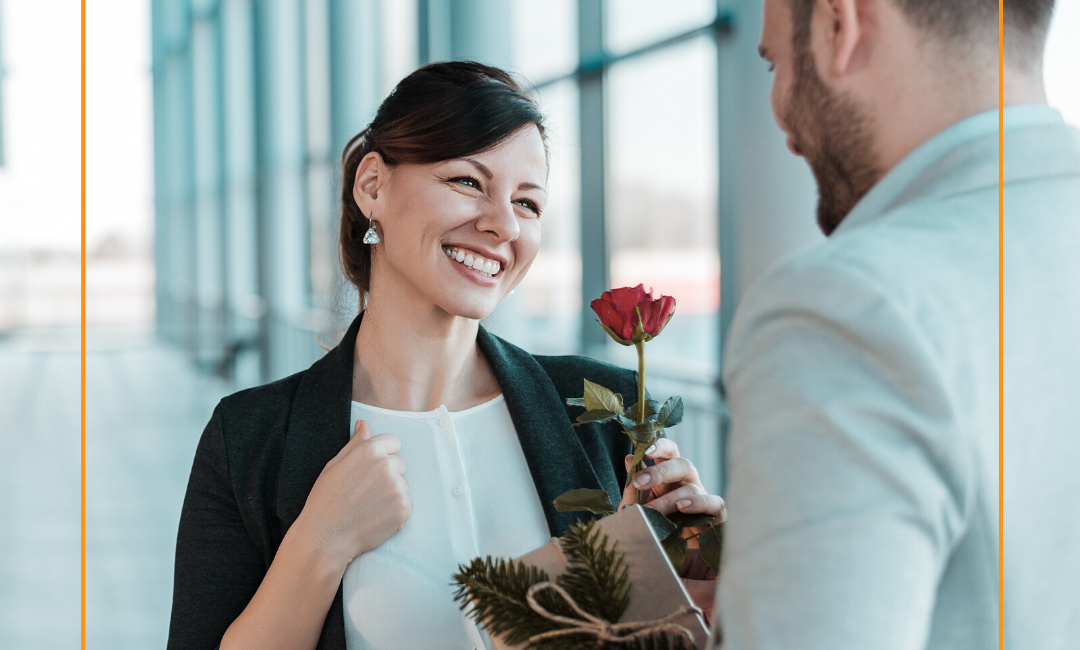 Dzień Kobiet już za rogiem! Jaki prezent kupić?
Od Dnia Kobiet dzieli nas coraz mniej czasu, jak co roku święto to przypada na 8 marca. Dlatego najwyższa pora rozejrzeć się za prezentami! Podobno prawdziwa radość płynie nie z dostawania prezentów, ale z obdarowywania nimi innych osób. Dlatego warto przemyśleć to, co możemy sprezentować mamie, siostrze, żonie, czy dziewczynie. Sprawdź nasze pomysły!
Idealny prezent na Dzień Kobiet – pomysły
Jeżeli nie macie pomysłu na to, co kupić ważnej w waszej życiu kobiecie, to przychodzimy z pomocą! Wybór odpowiedniego prezentu ma znaczenie, bowiem nikt nie chciałby zobaczyć niezadowolenia na twarzy osoby, której właśnie wręczył prezent. Szczególnie, jeżeli ta osoba jest ważną postacią w naszym życiu. Dlatego przed wyborem prezentu najlepszego z możliwych warto się zastanowić, co dana osoba lubi. Jeżeli już wybrałeś prezent, jednak okazał się on nie trafiony zobacz co zrobić z nietrafionym prezentem. Więcej o prezencie dla kobiety znajdziesz też w naszym artykule poświęconym oraz prezentom na Dzień Matki.
Jeżeli zastanawiasz się nad prezentem dla swojej kobiety, to warto rozważyć zakup bonu do jednego z lubianych przez obdarowywaną sklepu. Może to być zarówno sklep odzieżowy, z bielizną, jak również poświęcony tematyce wykańczania wnętrz. Taki podarunek tak naprawdę pozwoli Twojej ukochanej na to, żeby sama wybrała sobie prezent. Ty ją ograniczysz jedynie do sklepu, w którym może to zrobić.
Mówi się, że książki zawsze są dobrym prezentem. Można się tym zasugerować również w przypadku Dnia Kobiet. Wystarczy wcześniej podpatrzeć, po jakie tytuły Twoja partnerka, mama czy siostra sięga  najczęściej i kupić coś w podobnym gatunku. Jeżeli obawiasz się, że dana książka już znajduje się w zbiorach osoby, którą chcesz obdarować, to wówczas warto zainteresować się nowościami wydawniczymi. Istnieje duża szansa, że takie książki jeszcze nie znalazły się w jej posiadaniu.
Uniwersalne prezenty z okazji Dnia Kobiet
Kolejnym ciekawym pomysłem na uniwersalny prezent będą perfumy. Warto jednak zdawać sobie sprawę z tego, że perfumy mogą się okazać bardzo ryzykownym wyborem. Żeby ocenić gust zapachowy danej osoby, to najczęściej musisz ją bardzo dobrze znać. Jest jednak sposób na to, jak obejść problemy związane z wyborem odpowiedniego zapachu. Wystarczy dowiedzieć się, czy dana osoba ma ulubiony zapach, a najczęściej będzie miała, więc właśnie tych perfum flakon warto zakupić. To z pewnością będzie trafionym prezentem.
W przypadku prezentu na Dzień Kobiet trafionym wyborem będzie również biżuteria. Kolczyki, bransoletka, naszyjnik, a może pierścionek? Tutaj masz naprawdę duże pole do popisu. Zanim jednak zdecydujesz się na zakup konkretnej błyskotki, musisz sprawdzić kilku kwestii. Po pierwsze – zwróć uwagę, czy kobieta którą chcesz obdarować nosi srebro, czy raczej złoto. I wybierz biżuterię z takiego materiału, jaki preferuje. Po drugie – gusta kobiet są różne, niektóre wolą subtelną biżuterię, inne natomiast bardziej krzykliwą. Upewnij się, w którą stronę powinieneś zmierzać w tej kwestii.
Jak sfinansować prezent na Dzień Kobiet? Szybka pożyczka przychodzi z pomocą
Jeżeli chcesz sprawić bliskim Ci kobietom wyjątkowe prezenty, ale Twoje finanse Cię ograniczają w tej kwestii, to mamy rozwiązanie. A jest nim szybka pożyczka internetowa. To najłatwiejszy sposób na natychmiastowe doładowanie konta. Wnioskując o pożyczkę na naszej stronie internetowej masz możliwość pozyskania nawet 10000 złotych dodatkowej gotówki, z okresem spłaty wynoszącym 45 dni. Minimalna kwota, jaką możesz pożyczyć to 200 złotych na okres 30 dni. Pożyczkę możesz w wygodny sposób dostosować do swoich potrzeb. Jeżeli nie możesz sobie pozwolić na pożyczkę, a budżet na prezent masz mocno ograniczony, to sprawdź nasze pomysły na upominek do 50 zł.
Pamiętaj, że nie od razu masz dostępną maksymalną kwotę i czas trwania pożyczki. Z każdą kolejną pożyczką Twoje limity się powiększają, żeby ostatecznie osiągnąć limit wspominanych już 10 000 złotych. Warto zaznaczyć, że pierwsza pożyczka w naszym serwisie jest całkowicie darmowa – w ten sposób możesz pożyczyć nawet do 3000 złotych na 30 dni. RRSO wynosi 0%, a oddajesz dokładnie tyle, ile zdecydowałeś się pożyczyć. Musisz jednak pamiętać, żeby oddać pożyczone pieniądze w wyznaczonym terminie. W innym przypadku możesz się narazić na dodatkowe koszty.
Pierwsza pożyczka
Kolejna pożyczka
Koszt pożyczki

0 zł

0 zł

RRSO

0%

0%

Kwota do zwrotu

01.01.2021

0 zł

0 zł
Formularz informacyjny
Reprezentatywny przykład
Reprezentatywny przykład pożyczki internetowej na dzień 01.07.2021 r.:
Jednorazowa opłata rejestracyjna wynosi 0,01 zł. Dla przykładowej pożyczki na kwotę 1 000 zł na 30 dni RRSO, tj. Rzeczywista Roczna Stopa Oprocentowania wynosi 1926%, przy założeniach: całkowita kwota pożyczki 1 000 zł, stała roczna stopa oprocentowania RSO 7,2%, całkowity koszt 279,92 zł, w tym Prowizja 274 zł i odsetki kapitałowe 5,92 zł, a całkowita kwota do spłaty: 1 279,92 zł.
Promocja
Dla pierwszej pożyczki na warunkach promocyjnych "Pierwsza pożyczka za darmo" na kwotę 1 000 zł na 30 dni RRSO, tj. Rzeczywista Roczna Stopa Oprocentowania wynosi 0%, przy założeniach: całkowita kwota pożyczki 1 000 zł, stała roczna stopa oprocentowania RSO 0%, całkowity koszt 0 zł, w tym Prowizja 0 zł i odsetki kapitałowe 0 zł, a całkowita kwota do spłaty: 1 000 zł, z zastrzeżeniem terminowej spłaty.
Pożyczkodawcy udzielają również pożyczek na warunkach Promocyjnych, w tym pożyczek darmowych, zgodnie z warunkami ustalanymi w Regulaminach Promocji. Promocja obowiązuje pod warunkiem terminowej spłaty pożyczki.